Kiko Lopez is a special kind of glass artist; one who embodies an artist's sensibilities with the long-learned talents of a craftsman. Educated as an architect and industrial designer he has been combining techniques from diverse disciplines to innovate in his glass work for over 30 years.
The design should be generous…
In the quality of materials and the timeless purity of form. No matter what it is research and rigor, multiple tests and errors, it is our humanity that reveals, in the end, the presence of the object.
For the last twelve years he has been creating his unique tableau mirror or "shadow drawings." Using the many techniques he has gathered from elder craftsmen, old texts, and his own explorations and developments, these are one-of-a kind objects. Kiko's combination of rigorous craftsmanship with his own unique artistic talent appeals to architects, interior designers, galleries and collectors around the world.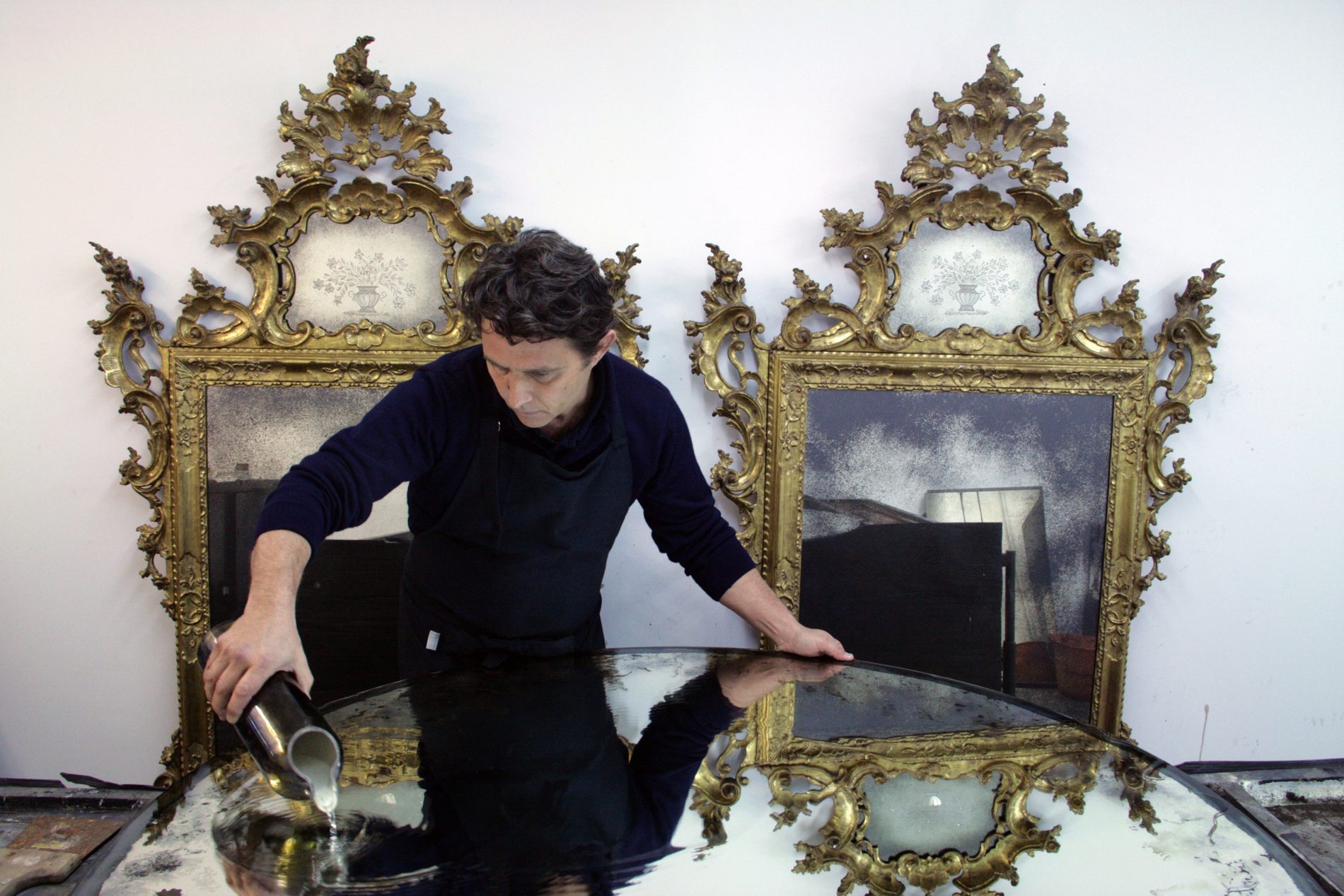 Since 1990, Kiko has lived with his wife Ebba in Bonnieux, Provence, in the South of France. Together, they first formed an architectural office specializing in the restoration of old country houses. Shortly thereafter, Kiko set up his own design studio in Les Beaumettes, and devoted himself,  among other things, to creating objects in "pâte de verre". For fifteen years, he got important commissions in furniture, objects, lighting and architectural elements such as glass walls, screens, doors or chandeliers. He worked for the Cristallerie Saint-Louis, The Musée de l'Homme in Paris, Les Quatre Temps, La Défense, as well as private clients in Europe and in the United States. He is now specialized in the design, manufacture and installation of one of a kind tableau mirrors (called Shadow Drawings), as well as crystal and lighting installations, with, as always, a clear sense of luxury and timelessness.